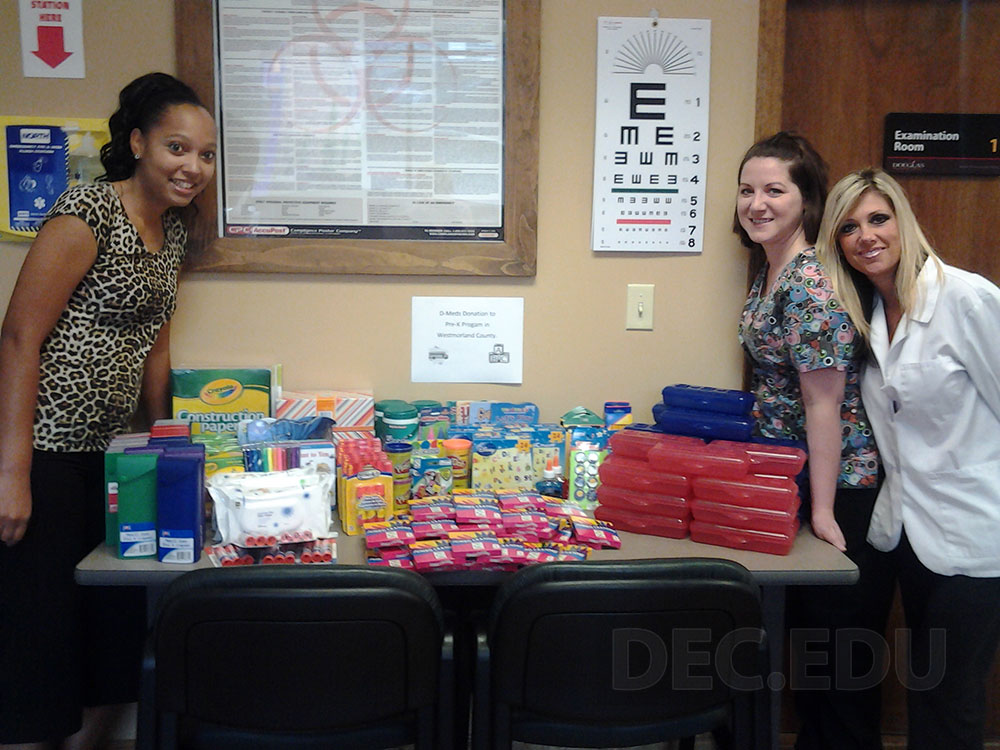 DMEDS: Medical Students Fundraise to Benefit Community
The medical students involved with DMEDS are truly men and women of action doing important work in our local communities. A medical student-run initiative at DEC, DMEDS provides students with an opportunity to engage in hands-on experiences with the underserved and vulnerable populations in the local community – experiences that can have a lasting impact.
For the Summer 2013 semester, the students delivered 45 filled pencil cases and other classroom supplies to the Westmoreland County Head Start Pre-K Program. In addition to the school supplies, the students also donated new sweat pants and t-shirts to the Monongahela Valley Hospital's Emergency Department.
The DMEDS officers included Alicia Hamilton (President), Nina Barkey (Vice President) and Melissa Busch (Secretary).
"There are aspects of medicine that we cannot teach in the classroom – the all important bedside manner," said Ellen Prtichard, Medical Coordinator. "DMEDS offers a tremendous opportunity for students to not only reinforce their skills and knowledge learned in the classroom, but also to learn the need to improve the health of individuals from all walks of life."