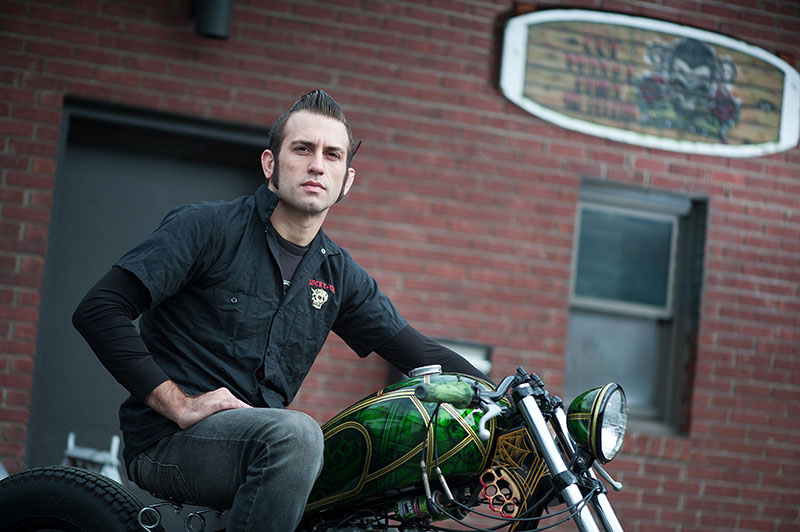 Alumni Success: Mike Hluhan
Harnessing the power of today's airbrushing tools, DEC alumnus Mike Hluhan is spreading his love of illustration in custom design work with cars, bikes, boats and more!
"I'm a creative problem solver," said Mike. "I will use anything in combination form to create art – to express the subject matter or stories I want to tell. Versatility is one of my strengths… You might say I'm a jack-of-all-trades and a master of some."
"I was always into art and design as a kid, but had a fascination for cars. I wanted to combine my two passions into a career, and DEC gave me the opportunity to fulfill my dreams," Mike said.
"When doing custom paint jobs for my clients, I always keep in mind that I am creating a piece of artwork, and there is a lot of time and thought put into the project. Designing a custom paint job can sometimes take as long as the actual paint job. I work with my clients to bring their visions of illustrations to life by bringing brilliant design and ornate detail into my work."
"When my clients see their finished product, I watch their faces. It's probably the best moment of my career. Seeing the pure job on their faces when they've seen the finished product… That's a good feeling."
Mike adds, "As artists… it's a life-long process, not one that ends upon graduation. DEC allowed me to reinvent myself. It gave me the ability to view myself as successful, and that's pretty amazing."