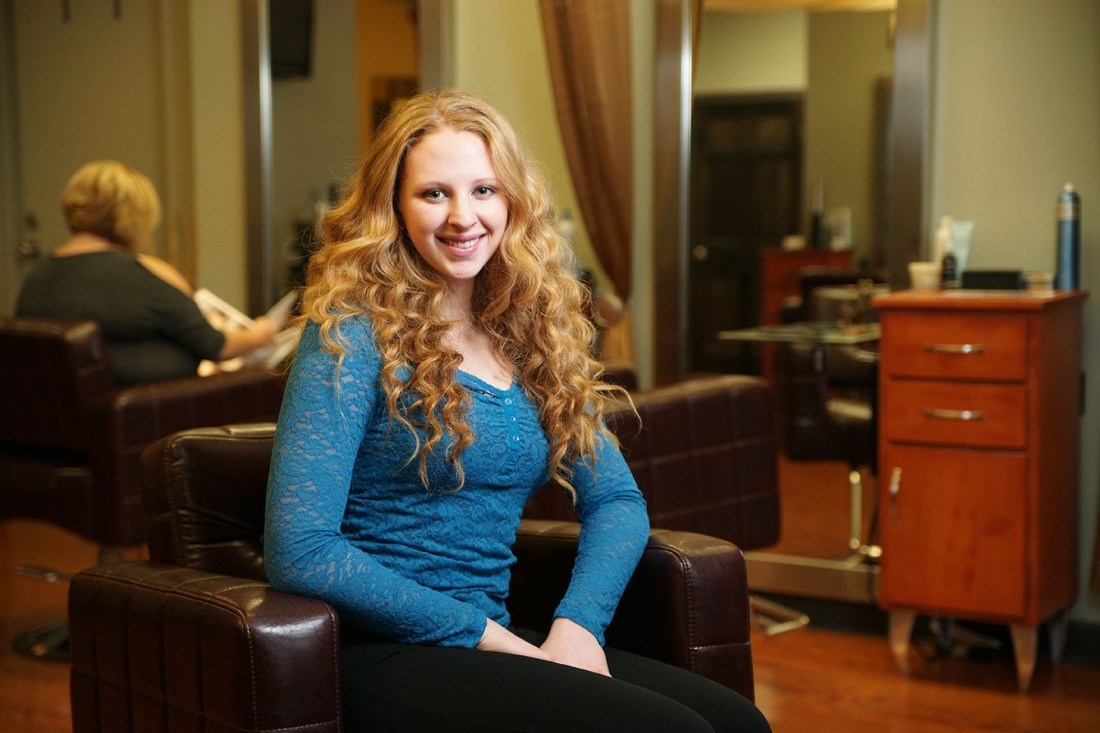 Alumni Success: Katie Gauden
Katie's family and friends encouraged her to dream – and to learn. She spent a long time practicing on her family and friends' hair before she decided that she needed to go and learn how to do it properly from the folks who knew how to do it best – The Cosmetology Academy at Douglas Education Center. "Ever since I was really little, I would tell people, 'I want to be a beautician.' I know I was meant to do this."
"Before The Cosmetology Academy, my friends and family let me do everything but cut and color their hair because I didn't know how to! Plus, the only cutting experience I had was chopping off my bangs when I was in second grade, and trust me, no one wanted that look! So, when I started at DEC, pretty much everything was new to me. And that was completely fine. The Cosmetology Academy taught me everything that I needed to know for a solid foundation in the world of cosmetology," said Katie.
Katie, who is a cosmetologist, esthetician and nail technician at La Beaute Salon and Spa, based in Belle Vernon, PA, has a passion for her cosmetology career that is contagious.
She loves that the industry encourages creativity and individuality. "Creativity plays a huge role in this industry. It's fun! I really care about people, what they look like, what they want, and how they feel. Being able to take care of their needs by being creative and artistic is what makes me love what I do!"
As a cosmetology student at The Cosmetology Academy, Katie got practical experience cutting and styling hair. There, she got real-world practice and learned the importance of inspiring her clients to keep their hair healthy – not just looking good. She was also able to build a client list that would come in handy after graduation.
"Nothing compares to The Cosmetology Academy at DEC… They were structured, organized and caring. I learned to talk, listen and share stories with all different types of people, all while doing what I love to do."
Sometimes, success starts when the lessons that change you… help you change the lives of those around you. "The instructors were phenomenal and inspiring. One of the most important lessons that I learned from them is to have confidence in myself because that confidence is reflected in my work. I am so grateful for that lesson because without confidence, I wouldn't be where I am today."