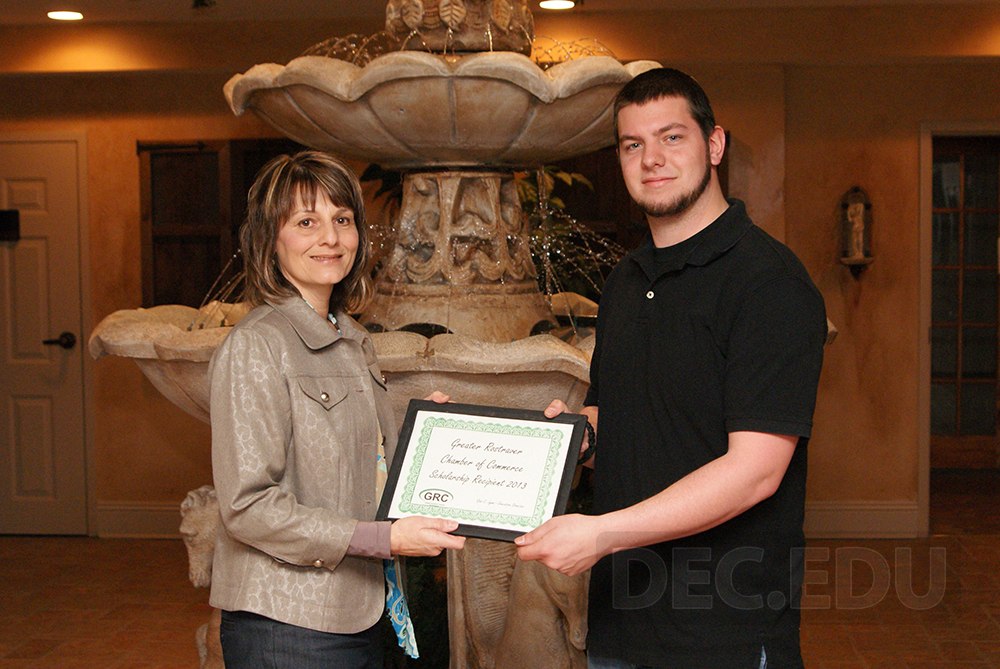 Natural Gas Student is Recipient of GRC Scholarship
Congratulations to Natural Gas student Zachary Bowers! He is the recipient of the 2014 Greater Rostraver Chamber of Commerce (GRC) Scholarship! Zach is from Smithfield, PA.
"When they told me I was the recipient of the GRC Scholarship I was so happy! It helps me so much, and it's such an honor," said Zach.
The GRC Scholarship Program provides scholarship money to Douglas Education Center, Mon Valley Center, and California University through funds raised at the annual golf outing. The GRC is the primary source that businesses and organizations of the Greater Rostraver Area utilize to promote growth and success.