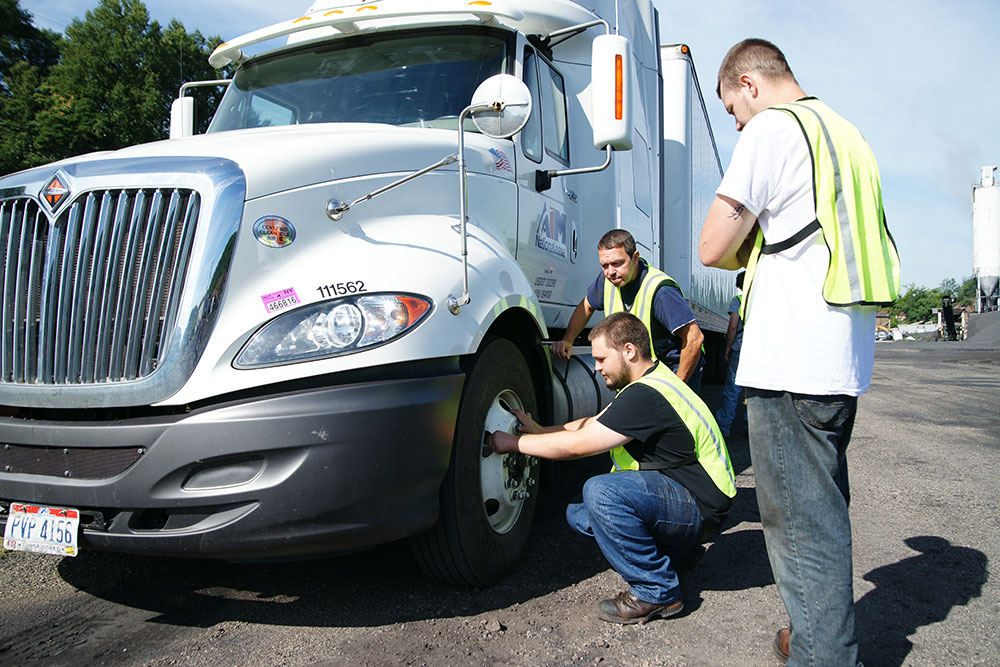 DEC Announces NEW Commercial Driver's License Program
In response to recent projections of a national truck driver shortage, Douglas Education Center (DEC) is pleased to announce the launch of a new Commercial Driver's License Program (CDL) that will address this growing demand. DEC's CDL Program is a seven-week certificate program designed to provide short-term training for long-term success. Interested students should contact DEC's Admissions Department to begin the enrollment process at 1.800.413.6013.
DEC's CDL Program, which is currently enrolling, prepares, trains and develops new drivers with the knowledge and skills to prepare to take the Class "A" CDL with tanker endorsement examination. Students develop marketable skills, such as proper shifting techniques on different manual transmissions, safe driving techniques on highway, rural and intercity roads, backing maneuvers, and proper pre-trip inspection techniques. They are also taught how to effectively read maps in relation to a commercial vehicle, accurately complete drivers' daily log books and create viable trip routes.
Upon successfully obtaining their drivers' permits, students will receive hands-on driving time in a commercial vehicle and will become skilled with manual transmission shifting at DEC's training facility before heading out on the road.
The U.S. Bureau of Labor Statistics projects a 21 percent growth for heavy and tractor / trailer drivers through the year 2020. "The transportation industry is experiencing a significant skills gap, and we need to act aggressively to address this issue," said Jeffrey D. Imbrescia, Chief Executive Officer / President at DEC. "There is no question that trucking companies need more qualified drivers to ensure their continued success, and the continued success of our economy. We believe this program will play a key role in helping to fill that need. This is a win-win for employers and Pennsylvania's working families."
For more information about DEC's Commercial Driver's License Program, please visit www.dec.edu.