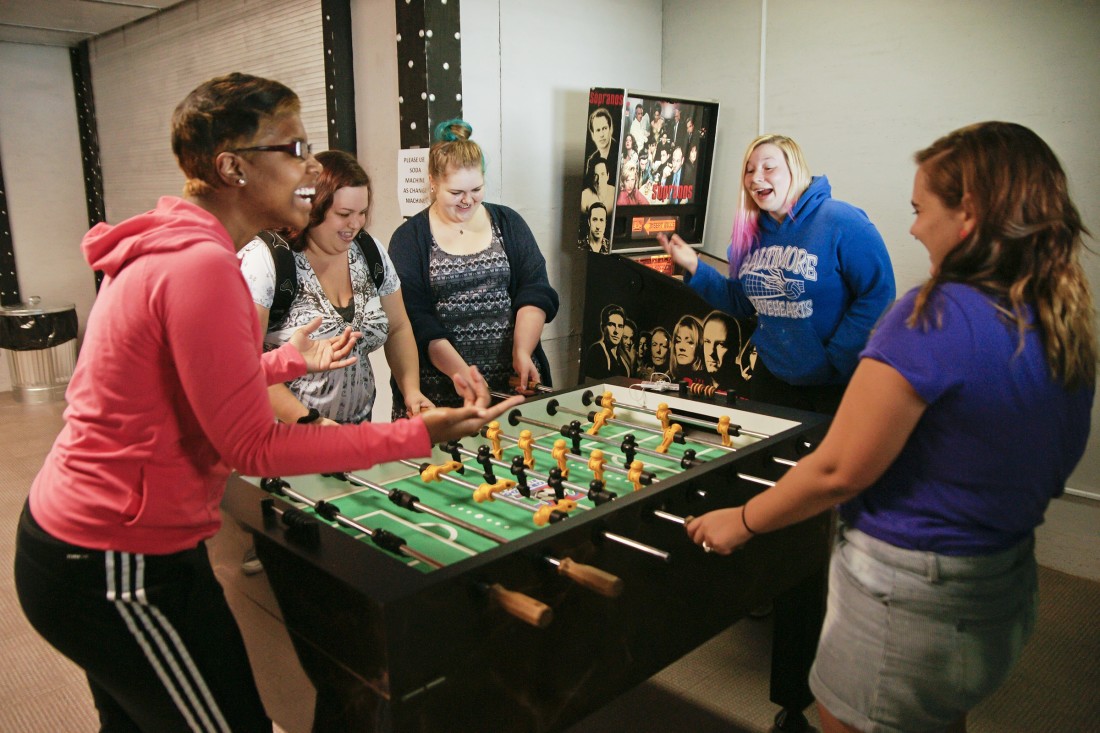 New Student Lounge is Great Place for Students to Relax, Study
There is a new spot on the Douglas Education Center campus for students to relax, study, and grab a bite to eat. The Student Lounge is located in the Young building next to the Van Keulen Complex on Schoonmaker Ave. The entrance to the Student Lounge is in the Van Keulen building by the Career Services department.
Students can study on the leather sofa or at the many tables throughout the lounge. A pinball machine, foosball game and pool table add a fun escape from the day's studying. There are also several vending machines offering hot and cold food, snacks and beverages. A microwave oven and stocked condiment tray are available.
The Student Lounge hours are Monday – Friday, 8:30 a.m. to 5:00 p.m.