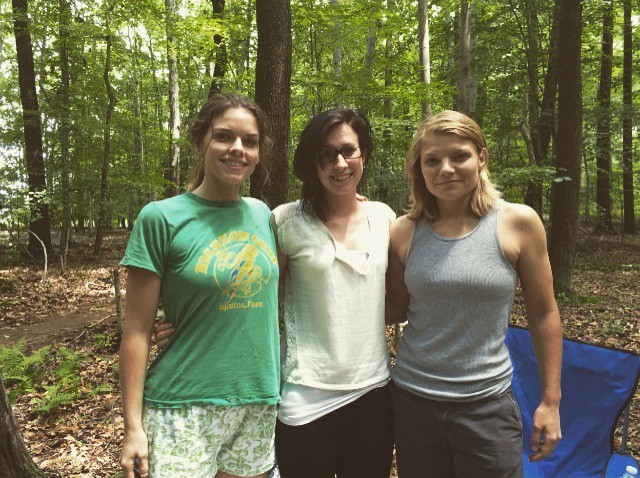 Make-Up Effects Student Allyson Mae Works on Indie Pilot
Recently 2nd semester Tom Savini Special Make-up Effects student Allyson Mae had the opportunity to work on the set of a See No Evil Pictures production of their Indie pilot titled "Ad Astra". Ali arrived on scene ready to do make-up but also ended up working as a production assistant and extra. " Everyone was very cooperative and professional, they were well organized and easy to work with" said Ali.
Ryan Balock of See No Evil Pictures reached out to Douglas Education Center's Career Services Department when he was looking for a make-up artist to help with this project. Ryan had this to say about Ali, " We couldn't have been happier. Ali was able to rework and tweak the make-up we needed to get the look dead-on before we rolled. She was also able to hop in on-set and reapply a tough make-up that was underneath some clothing. I am very happy I reached out to you."
You can also catch Ali's work coming up at two haunts this season, one that she has been working with since she was 12 years old. The Wells Township Haunted House in Brilliant, Ohio, Ali's hometown, is where she volunteers her time and talents. You can also see her at 100 Acres Manor in South Park where she is an assistant set designer, make-up artist, and core actor. This girl is busy!
All of Ali's interests in make-up and horror started at a young age. "I was always interested in horror" she said "I picked Scream over Toy Story at the movie theaters when I was a little girl." Obviously that interest is what keeps her going and creating. Congratulations to Ali Mae and her work. We hope to see more amazing things from you!