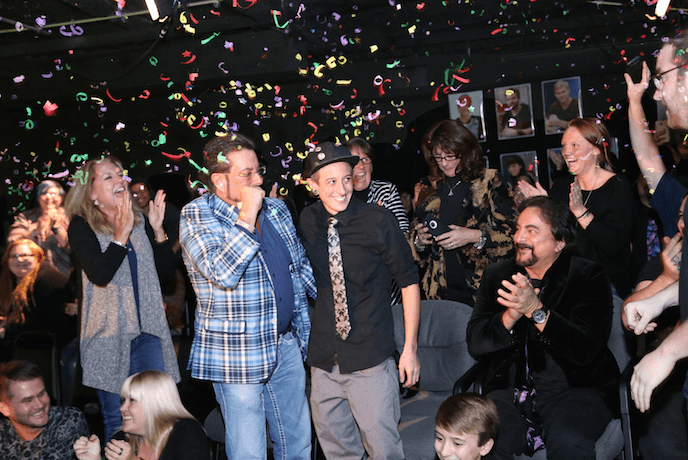 Tom Savini's Special Make-up Effects Program Graduate Nora Hewitt breaks the "Savini Curse" and Wins Season 9 of Face Off!
On Tuesday, October 27, 2015 students, faculty, staff, and members of the community gathered at Douglas Education Center to wind down season 9 of SyFy channel television show Face Off. The finale ended with 3 short films which included creatures made by each contestant to fit into the film. Two DEC graduates, Evan Hedges and Nora Hewitt both made it to the finale, but it was Nora who came out on top! "I feel really great and I'm just glad that Savini finally took a season of Face Off," said Hewitt.
In the 9 seasons Face Off has been on, Douglas Education Center has had 21 students on the show, many of them making it to the finales. This was finally the season for a DEC graduate to come out on top. Nora left for the show the day after she graduated from DEC, "It was beyond intimidating" said Hewitt. With Nora's win she will receive a $100,000 award, a 2015 fiat 500, and a supply of make-up from Krylon.
DEC congratulates Nora and wishes her the best success!