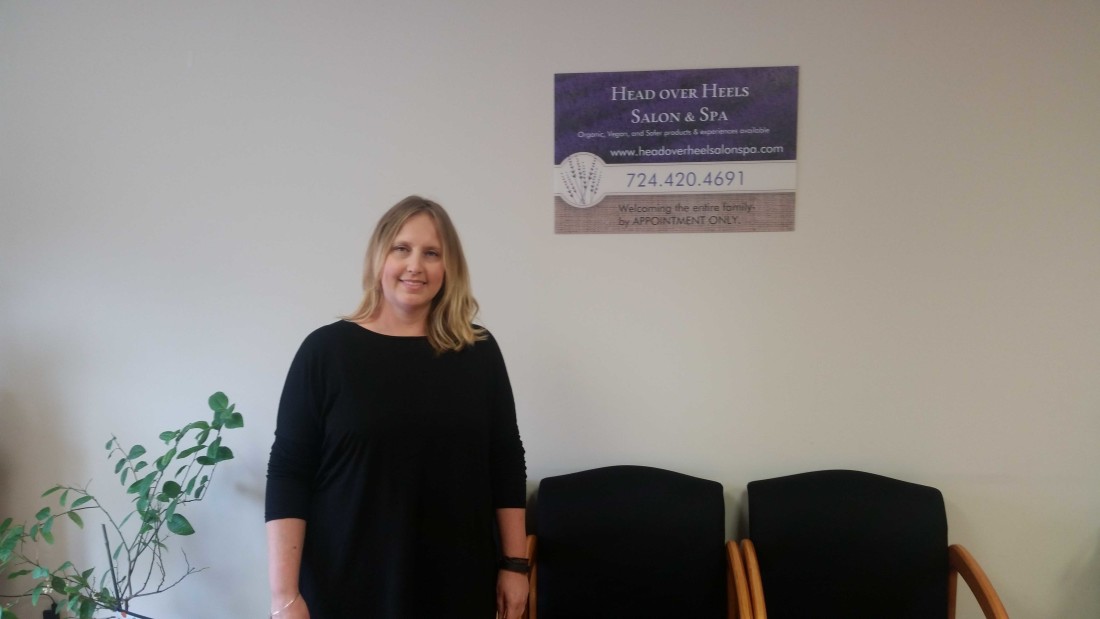 Douglas Education Center's Cosmetology Program Graduate: Tina King
Tina King
Cosmetology Program Graduate
Tina King is a 2011 graduate of Douglas Education Center's Cosmetology Program and owner of Head Over Heels Salon and Spa located in Smithton, PA.   She has operated her own business for the past five years, which she opened less than a year after graduating from DEC.  That is a tall task to undertake as a new graduate; however, Tina's experience through the Cosmetology Program and working in other salons after graduation has allowed her to have the confidence needed to take on her own business and enjoy the endless possibilities of her craft.  "I have always wanted to be in this profession.  I remember when I was growing up always doing my family and friends hair whenever I had the chance!" Tina recalls.
Tina's time at DEC was long in coming.  She had visited several other schools over the course of a decade, but ultimately decided on Douglas.  She said, "There were just so many diverse opportunities at Douglas that other schools just couldn't match."  Tina took full advantage of those opportunities doing such things as portfolio work for other students when they involved her expertise. She also got involved with the local community by doing work at high school musicals. "That is what made Douglas stand out from everyone else because the opportunities were endless on how you could use the skills you were learning while gaining valuable experience."
Additionally, Tina feels that the instructors at DEC also made her experience very unique.  Each instructor taught her something different, but if she had to pick one that influenced and inspired her it would have to be Karen Nelson (Director of the Cosmetology Academy).  "She had such a great energy about her and it's a big plus that she was so good at what she did," Tina states as she reminisces about her time at DEC.  "Karen was also a great leader. Each instructor had so many great qualities and each was good at what they did."
[su_youtube url="https://youtu.be/V8Lm5GTGD-A" width="500″ height="340″ autoplay="yes"]
Tina's instructors were motivating factors during her time at DEC; however, when asked what motivates her now, she laughs and states, "Life!  I would like to pay off bills and have the chance to be adventurous.  I enjoy living and am quite happy with where I am at this point in my life. How often do you hear that? I'm honestly just at peace with where I am. Life is pretty darn good!" Tina enjoys being her own boss and when asked if she had any advice to offer anyone who may be thinking of opening their own place she says, "DO IT! You have the freedom. You can make as much or as little money as you want. It's all up to you. You have endless possibilities." However, she did state that if you're worried about having slow periods you shouldn't be. "You have to embrace the slow periods because that means that something in the universe or someone upstairs wants you to step back and take a moment to breath.  You have to embrace being both busy and not busy because it makes you appreciate things more and what you have become even more so."  That is really good advice from someone who seemingly is experiencing life as it comes!
As with most students, there seems to be favorite moments that mold a memory and Tina's time at DEC is no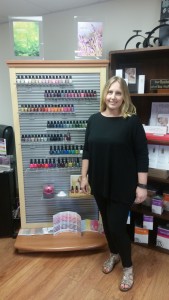 different.  She had such a great time at Douglas making it was difficult to pick just one memory. In fact, due to all the fond memories, she is actually considering coming back to participate in the Cosmetology Teacher program. When speaking of this opportunity she laughs, "Yeah maybe one day I will! You never know." It's the great memories that also make her recommend DEC to anyone who is thinking of going to Cosmetology school.  She says, "I just loved the program the entire way through and can honestly say I just had fun and learned a lot."
You can visit Head Over Heels Salon and Spa by clicking here.
Learn more about The Cosmetology Program
Read Nora Hewitt's Story
Read Jason Baker's Story
Read Brittany Fontain's Story