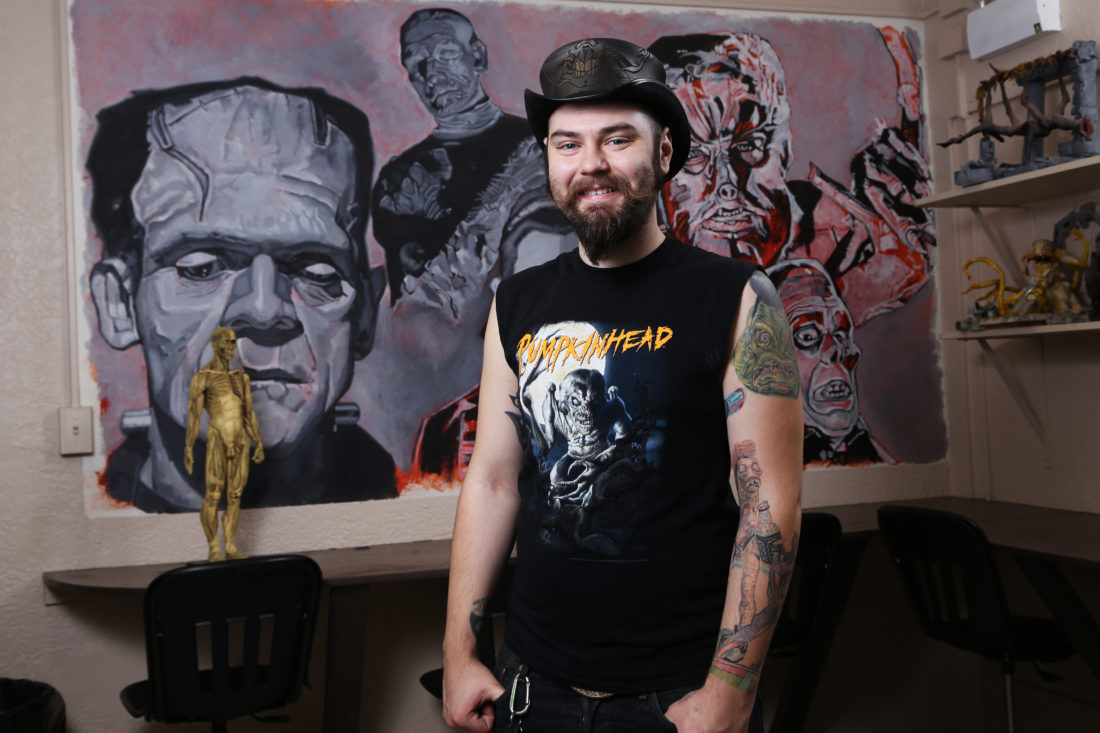 SAVINI SCHOOL GRAD WINS SYFY'S FACEOFF ALL-STARS
Tom Savini's Special Make-up Effects program at Douglas Education Center (DEC) can officially put another feather in its cap this week after Cig Neutron, a 2009 graduate, took home top honors on the SyFy channel's popular make-up challenge show FaceOff.  The eleventh season, titled "All Stars," featured returning contestants and near winners from previous years.  In addition to Neutron, three other DEC grads made it on the latest season:  Keaghlan Ashley (season 7), Tyler Green (season 6 runner-up), and Evan Hedges (season 9 runner-up).  Neutron's win is the second victory for the school, with 2015 grad Nora Hewitt winning the ninth season's finale.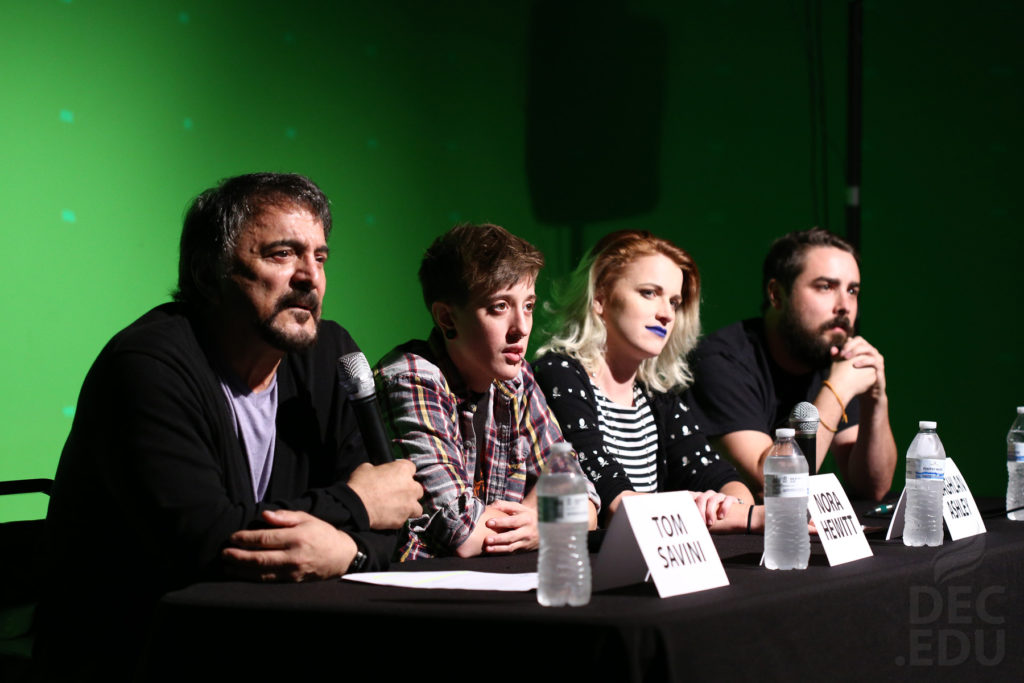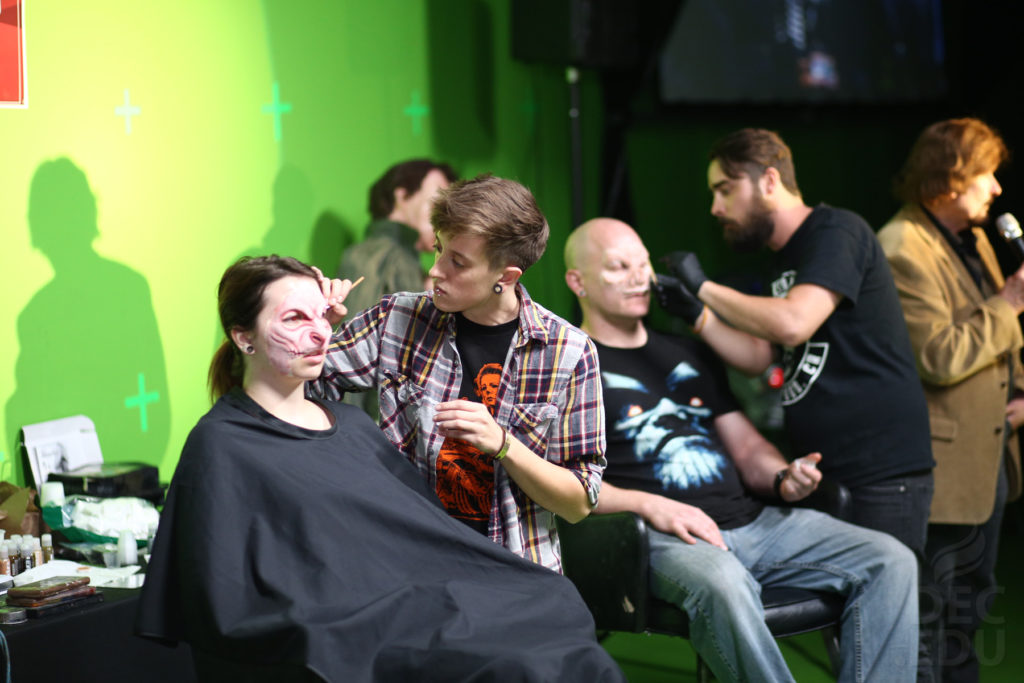 For the finale, DEC held a viewing party with current and prospective students to celebrate the participants and a possible win.  Ashley, Hedges and Hewitt came to the school and participated in a panel discussion, along with the legendary Tom Savini himself, before putting on a live demonstration of their make-up skills.  Attendees had the opportunity afterward to meet the stars and take photos with them and their creations.
But the night's main event was the season 11 finale of FaceOff.  Fingers were crossed for Cig Neutron – a very talented artist and a show favorite – to have his name announced at the end.  Event goers were not disappointed.
"It was so satisfying seeing Cig win the finale," said Jeffrey Imbrescia, CEO and president of DEC.  "After the incredible work he did on season 7, and this season, he deserved it.  He is such a talent."
Before the show aired, Neutron appeared live on the big screen via Skype to welcome the crowd, talk about the show, and answer questions.  He would not say whether he had won or not, leaving everybody in suspense.  But he did have plans to celebrate that night.
"I'll be partying here in Hollwood either way," Neutron said.
Originally from New Castle, IN, Neutron's path led him to Tom Savini's Special Make-up Effects program, where he further developed his unique and wacky style.  A true character himself, he later created his own "Cig Neutron Universe" featuring weird and wacky characters.  His Bizarro Au Go-Go is a campy, sci fi influenced world full of cigarette smoking aliens, goofy goblins, and other bizarre creatures, all of which are for sale in his store on Etsy.
"He was a standout student when he came here," said Jerry Gergely, Technical Director of Tom Savini's Special Make-up Effects Program.  "He put such a unique and interesting twist into his projects.  That uniqueness is important for artists to succeed in this business."
In October 2015, Neutron returned to his former school to celebrate Nora Hewitt's win on the season nine finale of FaceOff, an honor that had eluded Neutron just two seasons prior.   This evening, roles had reversed as Nora came to DEC to participate and watch Cig's big night as a returning contestant and eventual winner.
"It brought back memories," Hewitt said.  "It's so hard to win FaceOff because all of the contestants are so talented, and the challenges each week are so demanding.  I'm so thrilled for Cig, and the Savini program."