DEC Donates to Local Charities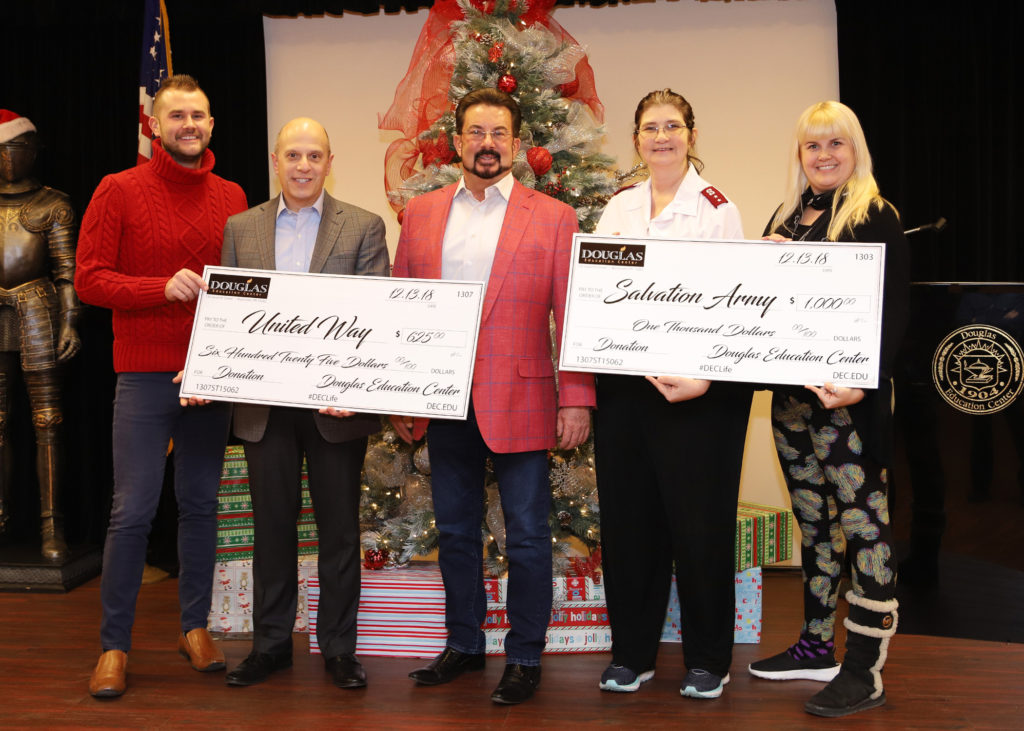 Thursday, Dec. 13, 2019
'Tis the season for giving! As the holidays approached, representatives from two prominent local charities visited Douglas Education Center (DEC) and were presented with a generous donation to help them help others in need this time of year. Capt. Susan Thwaite, Corps Officer/Pastor of the Monessen Salvation Army, was given a check for $1000, and Phillip Sparacella, President/CEO of United Way of Mon Valley, received $625.
"We are very appreciative of your donation," said Thwaite, while accepting the check from Jeffrey D. Imbrescia, CEO/President of DEC.
"You guys do so much to help the less fortunate in our area, we're just so glad that we could do something to help," said Imbrescia.
Money was raised and donated by DEC's administration during the weeks leading up to the holidays.  Vice President of Academic Affairs Julian Imbrescia, and Janelle Imbrescia, Director of Student Life/Social Media Coordinator, were also on hand during the presentation.